ANEW's 40th Anniversary Fundraising Campaign
ANEW improves people's lives by providing quality training, employment navigation, and supportive services that lead to successful family wage careers. As part of the organizations' 40th Anniversary the leadership team wanted to launch a new annual online fundraising campaign to grow a new revenue source.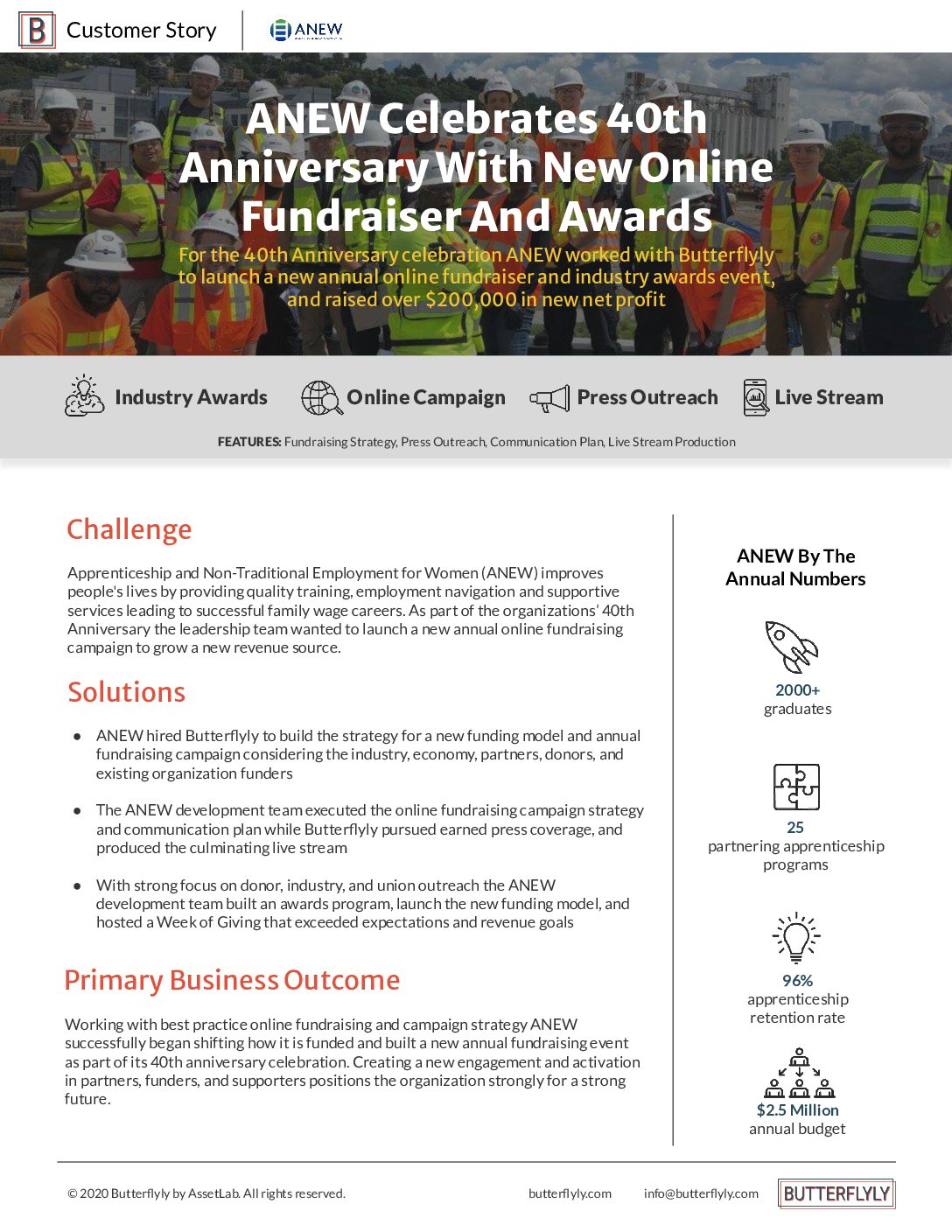 Or Send Us A Quick Message
Service Area
Serving Nonprofits located in Seattle, WA, Portland, OR, Vancouver, Canada, and everywhere in North America.