Edmonds College Foundation First Online Gala Raises $278k
ECF distributes $2M in student focused aid annually, and needed to transform their in-person Gala to an online format while meeting or exceeding fundraising goals and increasing donors. Their first year was a massive success realizing new donors and exceeding revenue and profit goals while retaining large sponsor relationships.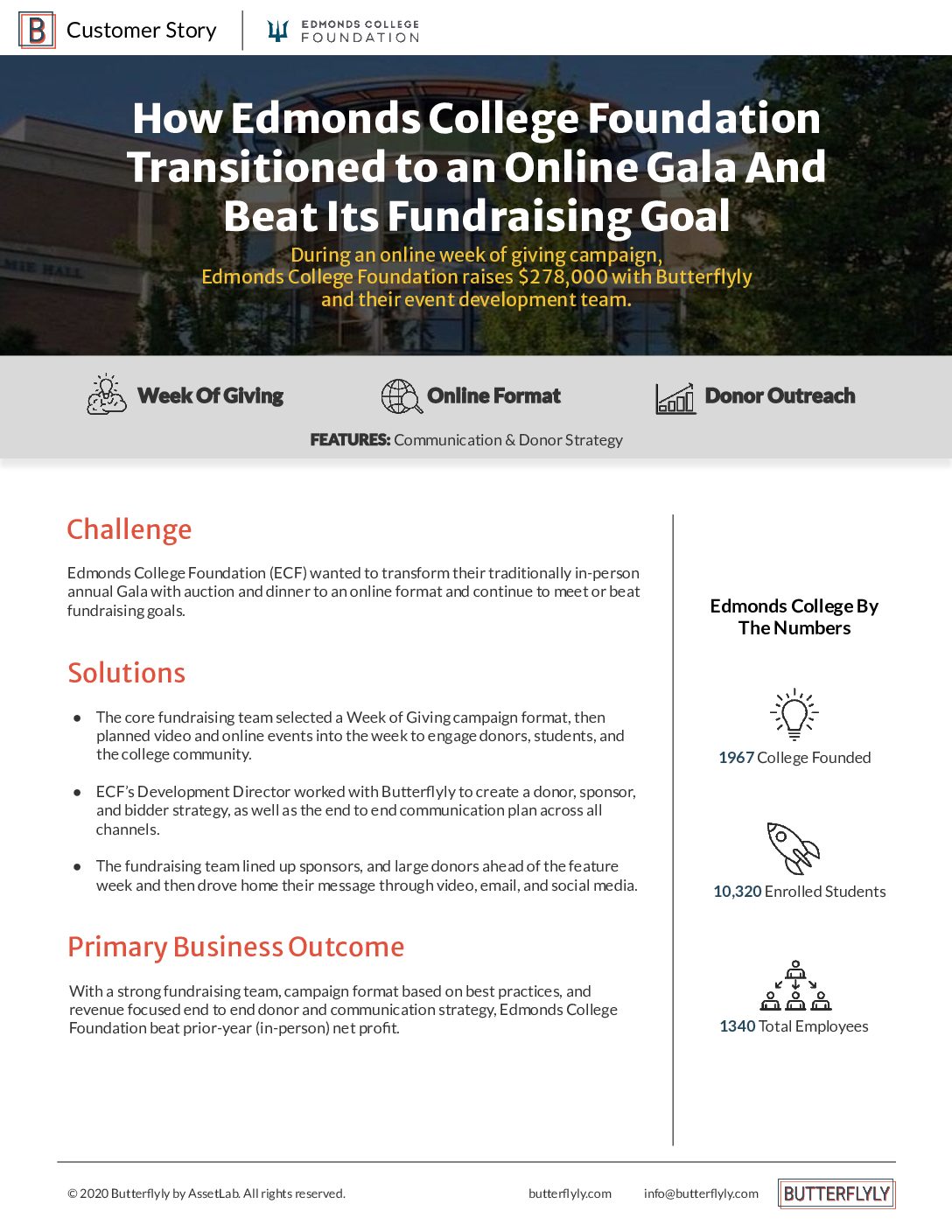 Or Send Us A Quick Message
Service Area
Serving Nonprofits located in Seattle, WA, Portland, OR, Vancouver, Canada, and everywhere in North America.